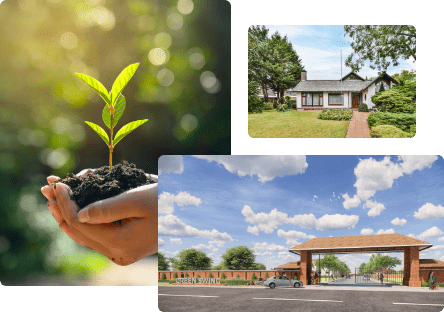 Over the last decade, AVANI PROJECTS and its developers have set a benchmark in effectively delivering a variety of real estate-related projects.
We respect your business and will offer you with the personalised attention and care you deserve, whether you are a property owner, investor, realtor, or buyer. A rigorous Code of Ethics is one that we believe in. Integrity, devotion to quality, a professional demeanour, and customised attention are values we hold dear.
Our goal is to strike a bridge between the requirement to cut through the clutter of a highly competitive market where trends have a short shelf life and the demands of cost and investor trust. Responding to factors that are immutable to the site and the surrounding context rather than transient trends is one strategy to avoid succumbing to this.

Vision
Be the most trusted and respected TRUE real estate service provider, ensuring reliable client service 100 % of the time.

Mission
To empower you in embracing a new way of life while maintaining a strong focus on responsible methods and quality.

Core Values
Keen on providing an agile customer support. We are always striving for integrity and excellence.

G.Narasimha Rao
Head - Corporate Affairs
B.Srinivas Verma
Head - Vision, Sales & Mktg

A.Rama Raju
Head- Project Execution

S.Surekha
Head - Business Operations

A.Durga Devi
Advisor - Business Operations